Java based Tivo remote for use with Virginmedia Tivo boxes over the network.

Requires Java runtime from here
Also requires your tivo box to be connected to your home network, and the 'network' enabled under settings on your VM Tivo box.

Download the software here

Unzip to a folder and modify host.txt to set the ip address of your tivo box.
Run the software by double-clicking the tivo.jar file.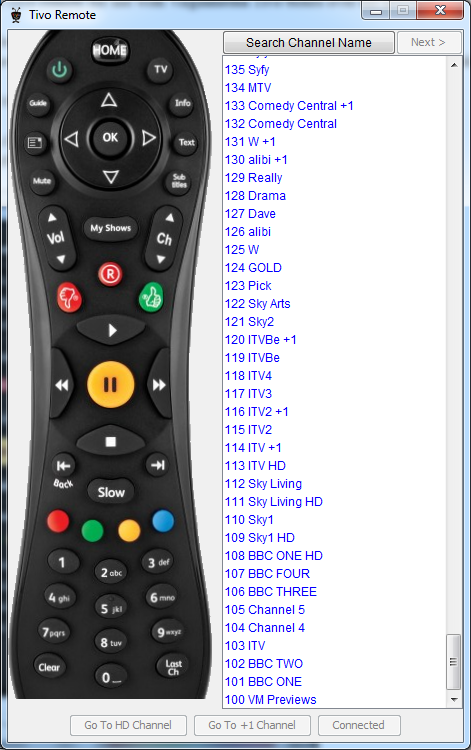 Android Version